Reviews
A decent if uninspired RPG for strategy fans.
Life of Pixel is a journey back in time.
Discovery features major improvements over the first DS Assassin's Creed game.
Start at the end and work your way to the beginning in Roving Rogue.
The first and admittedly rough beginning of the Earthbound franchise.
The 3DS is a versitile handheld, offering many different styles and genres of games that take advantage of it's different features and more notably it's distinct touch screen. While video games have certainly benefited and even evolved from touch-power, what's amazing is the other types of software that this has given birth to. While not […]
A safe, uninspired platformer.
Tetris Ultimate covers the Tetris basics, but without many unique improvements.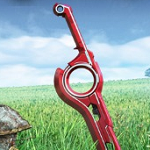 Back in 2011, the idea of us playing Monolith Soft's Xenoblade Chronicles on a 3DS would have been laughable, let alone the idea of even getting to play it at all. North American Wii owners were understandably disappointed when it was announced by Nintendo of Europe that European countries would be getting Xenoblade Chronicles for Wii […]
Delightfully messy, wonderfully frantic, and ink-onceivably addictive.
Is Plenty of Fishies a keeper?
For the Shire!
NES Remix Pack: for when you absolutely positively must try out Clu Clu Land.
Don't block this Bot.