Resident Evil 4 HD (PS3) review: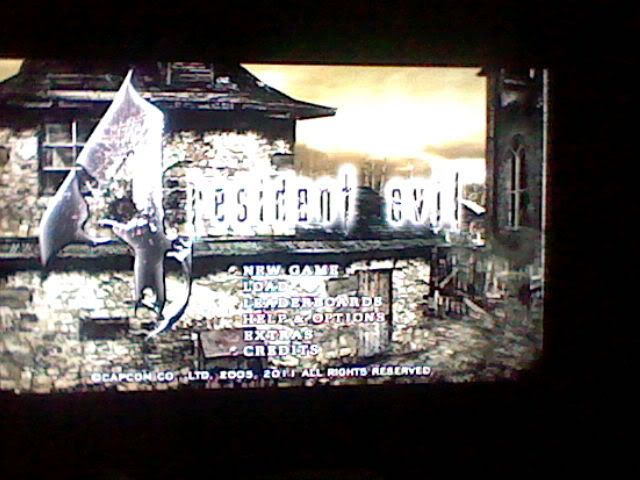 So here it goes, I haven't done a review in ages it seems so I might be rusty but here we go. Since it is almost Halloween and I can't really celebrate like I used to before I joined the Army, I am gonna celebrate in other ways. I was gonna do all the Metroidvania style Castlevania games since I did the earlier titles last year. Just wasn't in the mood to do those. So I noticed that Crapcom released a new version of Resident Evil 4 but in HD for the PS3. I haven't played through the game in over 6 years, I played it way back on the GCN when it came out exclusively for it (which didn't take long till it was no longer exclusively for the system) so I was wondering how well it has held up. I downloaded it for $19.99 on PSN and I gotta say I have really enjoyed every minute that I played of the game just as much as I did back when I first played it. I have forgotten so much of the game's storyline that it almost felt like playing a new game. I felt like it was appropriate to make this the first game that I beat this October. The game is amazing just as everyone remembers it and besides the fact that it is a "lazy port" by Crapcom, it still is every bit as amazing as it was more then a half a decade ago.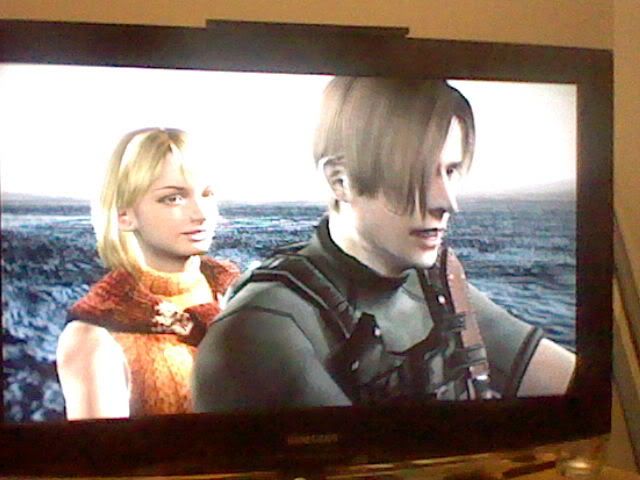 Gameplay 10/10:
What can really be said about the Gameplay that hasn't been said a million times before? It is amazing and I can't find any real fault with it. Some people gripe that you can't shoot and move at the same time and eventhough it is unrealistic, it does add strategy and makes the game more challenging then it would be. Before RE4 came out I never really cared for any 3rd Person Shooter or Resident Evil game in general. I had played a few here and there but when RE4 came out it re-defined what a 3rd Person Shooter is. If you look around at current games in 2011, almost every 3rd Person Shooter and even some games outside of the Genre have copied or taken from RE4. The game was such a huge success and such an evolution to the 3rd Person Shooter Formula that it really made Developers think about how they should make Shooters. The over the shoulder viewpoint works perfectly and has been copied many times since. Your inventory is limited and so is your ammo so you have to be strategic in order to advance and not to mention this game has tons of content and gameplay packed into it. A.I. Is ok and your Zombie-like foes will put up a fight and so will the Epic Boss Battles. Going into the Boss Battles, all that can really be said about them is they are amazing and a lot of them are HUGE. It is the perfect game when it comes to Gameplay and with it out on GameCube, PS2, Wii, PC, PS3 and 360 there is just no reason not to experience this game. I believe even 20 years down the road RE4 will still be an amazing game to play just like Super Mario 3 is to this day still fun to play.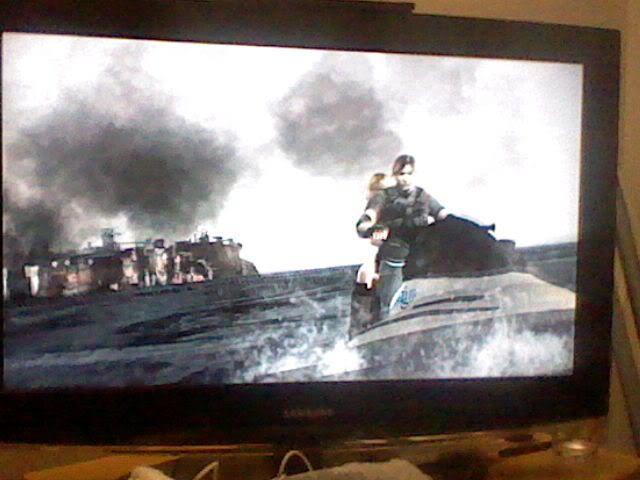 Graphics 7/10:
This is a very tricky area for me to review because do you review it based on last gen standards or since your playing it on an HD system do you review it on current standards. It is really hard for me to give this a 7 and saddens me. The game does look really good compared to what it used to look like, but the graphics aren't upgraded all that much. This is pretty much the GameCube version upscaled to HD, it is not completely redone in HD like the title would make you think. That being said the Character models do look really good but the thing that takes the biggest hit is the textures in the game. The textures look blown out and muddy and kind of ugly to look at. 6 years ago this game was one of the nicest looking GameCube games to come out, especially from a 3rd Party. Compared to what other HD games and even remakes look like, it is sub-standard. I also noticed that in the Seperate Ways Side Story that the cutscenes are from the PS2 version and they look as bad as the in game cutscenes from the God of War Collection on PS3 that people complained about. Not saying that is a huge deal because it isn't but it would've been nice to see them re-do those in HD as well. The graphics are ok but this game could've looked really nice had Crapcom decided to do a proper HD Remake of this game. The Visuals could've certainly been boosted a lot more then they were.
Storyline 8/10:
The Storyline is good even if it is a little absurd. Basically the Las Illuminatos which is a cult in a foreign land has abducted the President's daughter for their own evil motives. Leon S. Kennedy, the hero of RE2 has been sent in as a Government Agent to rescue the President's Daughter. On your way you will find out what the Los Illuminatos are really behind and square off with many of their leaders. Voice Acting is on point for the most part excluding Ashley and her annoying self. I wish they would've put a mini-game in this game called "Slaughter Ashley" so I could kill that stupid whiny bitch. There is also an added Story mode added to this game that is unlocked once you beat the main game called "Separate Ways" that allows you to play through an abbreviated quest as the game's mysterious Ada. She controls a lot like Leon but has a few weapons that are exclusive to her including an awesome hook shot. You view the storyline from her perspective and the storyline parallels Leon's and shed's light on her involvement, her mission and her motives. It is interesting and it is lengthy enough for an added story at about 5 hours or so (I suck so it took me 6). This was also in the PS2 and Wii version but I never played through those versions and the GCN version did not have that or some of the other exclusive content that was added to the PS2 version. All in all it keeps you motivated to keep playing but it could've been better.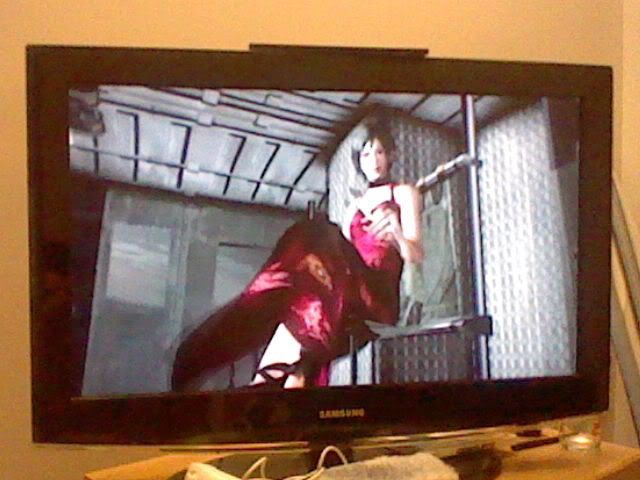 Sound/Music 7/10:
O
nce again tricky to review this because 6 years ago the sound was awesome in this game but compared to what the PS3 can do it is once again last gen and sub-standard. Nothing sounds particularly horrible but it just doesn't sound as good as it nearly could. Some of the sound effects are very muffled and the music doesn't have quite the same effect as some of the other PS3 games that I have played. It is just the overall quality is lacking compared to what has been done with remakes on the PS3. It still all sounds good and nothing is gonna particularly make your ears wanna bleed but it is noticeable when you give it any real thought, but you shouldn't notice it too much.
Replay Value 10/10:
This game has ton's of Replay Value and much more then most games usually do. This is pretty much the definitive version of Resident Evil 4, even if it had the potential to be even more definitive then it is now. The main game will take you around 25 hours if your trying to get as much as you can out of it. This version of the game adds Trophy Support and online Leaderboards so you can try to improve your rank or get all 12 of the PS3 Trophies. Aside from Trophy support and online Leaderboards all the content is exactly the same as it was on the PS2 and Wii versions of the game. You got the added Separate Ways story, Assignment Ada and The Mercenaries mode which are all great to play. The Mercenaries I fooled around with a little and it is fun to play with on the side and is a good fun bonus. The real star of Replay Value is Separate Ways which is pretty much it's own game inside of the game. Clocking in at 5 hours and allowing you to play the game as a different character with a fully new perspective on the storyline as Ada, it will keep you busy for a minute and I advise everyone who plays through the game to boot up Separate Ways and experience it. RE4 has tons of bonus and unlockable content including costumes you can unlock for your characters and several new weapons. The PS3 version adds Trophy Support and online Leaderboards so you will have plenty to do even after you beat the game.
Overall 8/10:
I would give the GameCube version a 10/10 easily but I could never do that with this version, only because the standards have been set by other HD Remakes on PS3. If Crapcom is gonna release a "lazy port" of a game I am gonna put that ass on blast. The GCN version of the game is a masterpiece because for that system it was the best 3rd Party release and the best 3rd Person Shooter ever made. Now don't get me wrong, the game is still a masterpiece but it is just not what it could've been on PS3. Not to mention the title is very deceiving since you think your getting a complete HD overhaul of the game but all your getting is an upscaled version of the GameCube game with all the PS2 exclusives thrown in. That being said, if you haven't played RE4 then this is the version to get, It is to this date the best version of RE4 to come out compared to the rest of the versions that have been released.